Elinor Stokes of Atlas English reviews the new version of Active Reading.
Mobile friendly
If, like me, your first action in waking up in the morning is to reach for your mobile for breaking news, you'll know that to have any relevance to real life, a reading program must run on a smartphone. Indeed, it's been estimated that within the next five years almost three quarters of people will access the Internet solely on their phones. So it's an important step forward that ClarityEnglish has released a mobile-friendly version of Active Reading (which also runs on laptop, desktop and tablet). The new version is more convenient, more engaging, and it's more democratic — students who don't have access to a laptop or a desktop can still learn online (See Further reading below.).  
Enhanced user experience
But this approach only works if the user experience is effective and intuitive. With Active Reading this is a challenge because of the sheer volume of content: there are six levels, from Elementary to Advanced, with ten units per level, each unit focusing on a topic, e.g. Saving the world? and a reading skills, e.g. Reading critically. Then, for each unit, there is an intro video, and a resource bank of downloadable worksheets. Nevertheless, the menu system makes it easy to navigate between levels and units (see the mobile-view menu screenshot) and between the "zones" within a unit. The icons are nicely drawn.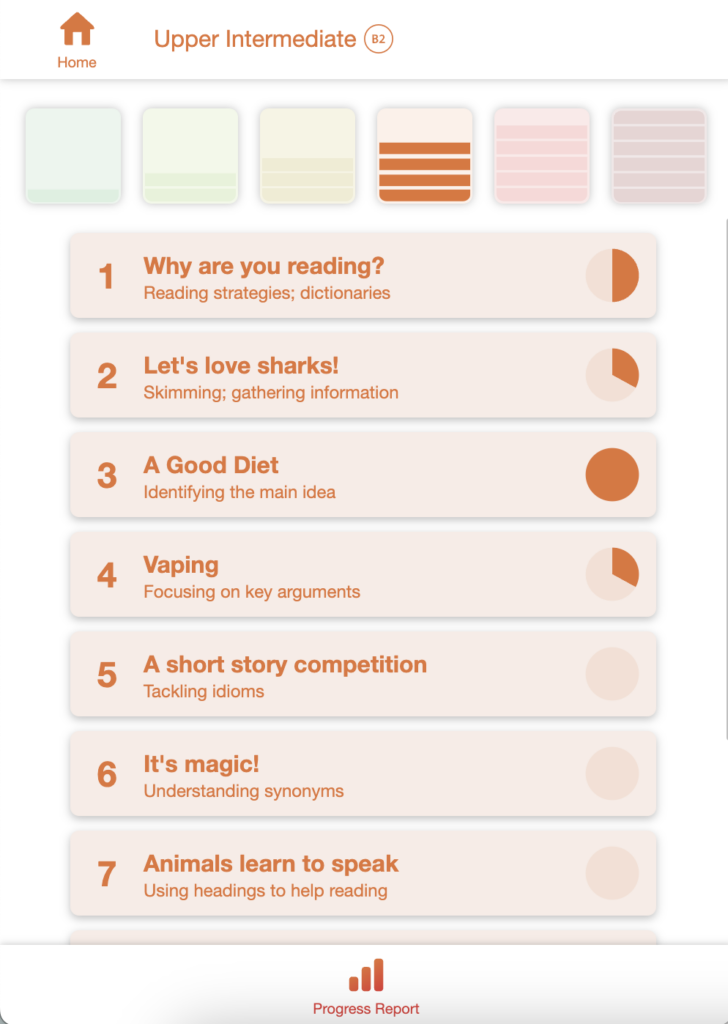 Some apps are difficult to get the hang of; others are a pleasure to use (my very favourite is Substack). Active Reading sits firmly in the latter camp.
New videos
Each unit has a video introduction. The videos in the previous version were getting a bit tired and old, so I'm glad they have been remade. The quality is good, and the presenters are fresh, engaging and clearly teachers rather than actors.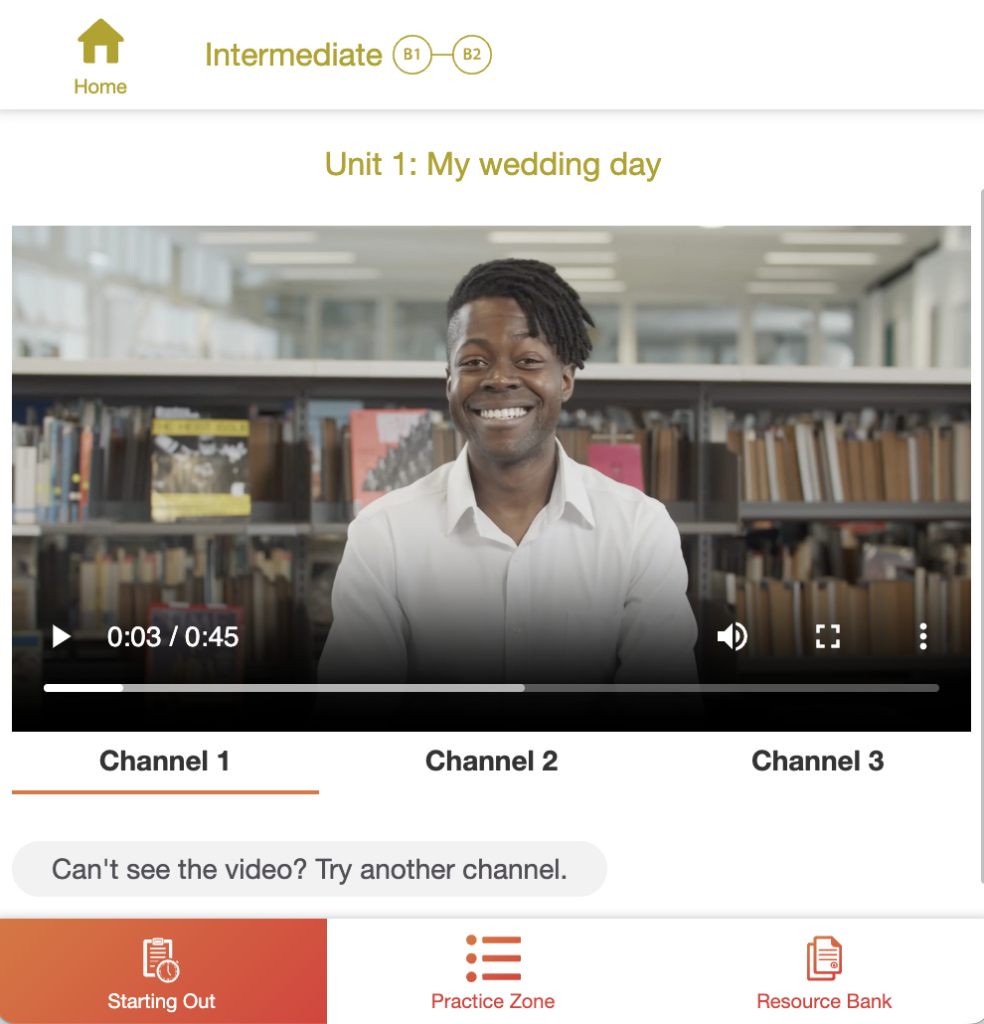 Content
Active Reading provides a very comprehensive coverage of reading skills, from the familiar (skimming, scanning, topic sentences) to the more interesting (inference, vocab strategies, cohesion).  The topics are stimulating. I particularly like the units on magic, different lifestyles and gaming addiction. It's genuinely fun to dip in and out of the texts — there's a liveliness and quirkiness that is very attractive. It's so much better than the "focus group" output of too many course books.
This version has seen some welcome updates. For example, the dictionary units give a greater emphasis to using online dictionaries, and there is useful material on TextSpeak, and reading online forums, with useful input on their often unfamiliar style.
Ongoing upgrades
I also like the fact that regular updates are promised for this new version. Active Reading has been somewhat static in the past but there is now a program of continual enhancements, starting with sets of worksheets and new model answers to be uploaded at regular intervals over the coming months. Do printable worksheets have a place in this kind of online resource? I think they do. It's useful for students to download and make notes on the texts, and it's often convenient for teachers to integrate worksheet-based activities in class.
Conclusion
This is a successful upgrade of Active Reading. It retains the pedagogical quality of the original while providing greater accessibility and a greatly enhanced user experience.
The whole of Active Reading is available, free of charge, till 30 November 2019. Click here to take a look.
---