Most IELTS candidates leave their test preparation to the last minute. When they go into the test centre, they discover they don't understand the question types, they're not sure how to allocate their time efficiently, and they don't know what the examiner is looking for. And this is just the basic knowledge they lack.
ClarityEnglish and the British Council are trying to solve this problem, and to go much further. We have developed free resources that tackle the nuts and bolts of IELTS prep, but also provide the scope for committed candidates to go further, and find out more.
IELTS blog

Clarity's IELTS blog includes dozens of posts from IELTS experts explaining task types, preparation ideas and pitfalls to avoid.
Peter Hare (British Council Addis Ababa) reveals that 23% of answers submitted in IELTS Writing are under the required word count and develops a strategy for avoiding this problem. Colm Downes (British Council Indonesia) points to a TED Talk showing that just two minutes of 'power posing' before the IELTS Speaking test really can change the outcome. Andrew Stokes from ClarityEnglish points to a 1970s study suggesting that a test taker's cultural background can influence their performance in the Reading paper. What measures can Chinese or Arab candidates take to avoid being disadvantaged?
Point your students to the IELTS blog here.
IELTSPractice Facebook page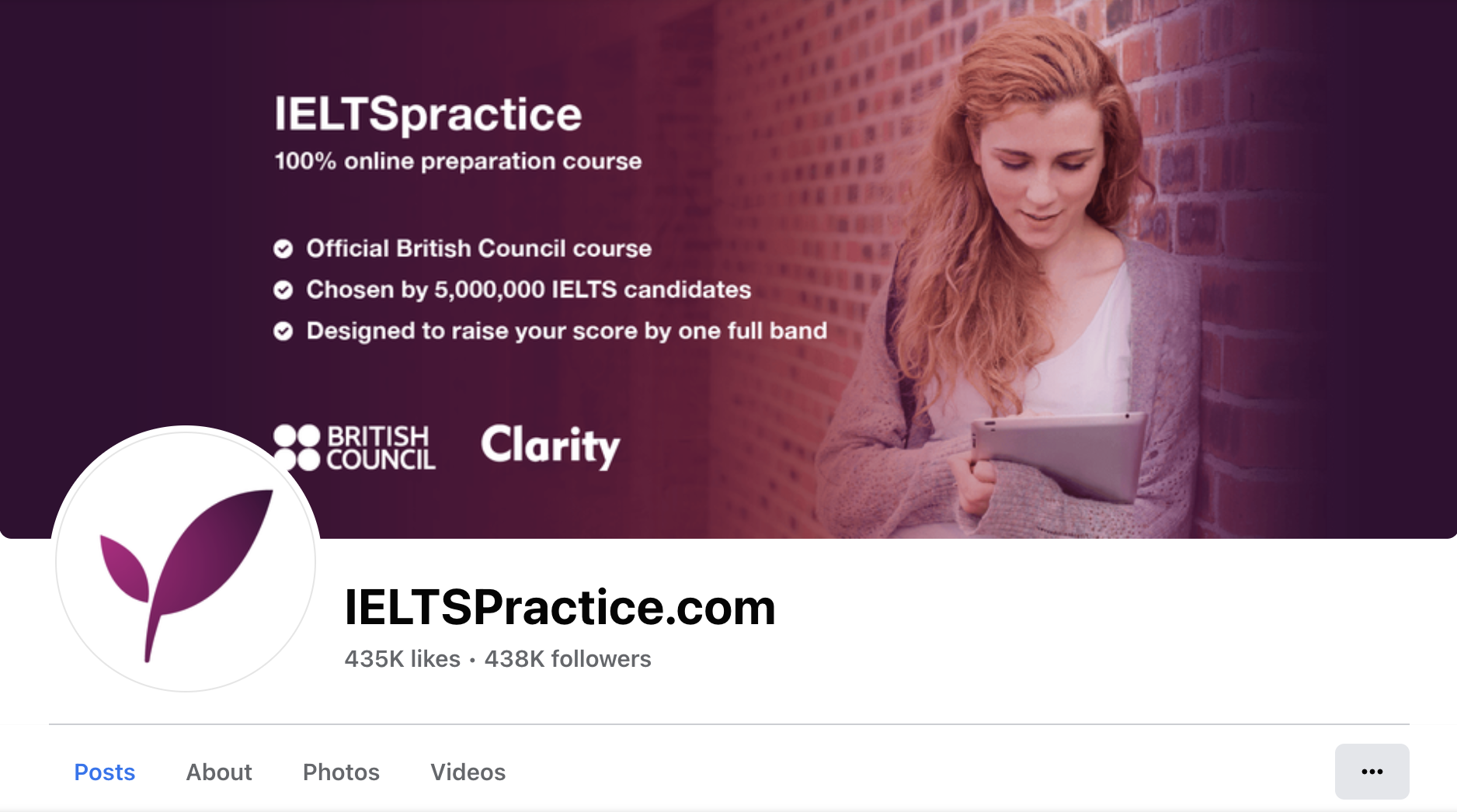 The IELTS Facebook page has attracted almost half a million fans. It features downloadable worksheets, sample questions from the different papers, videos of candidates explaining how they prepared for IELTS, and a lot more.
Click here to visit the IELTS Facebook page.
These resources are cross-platform, and students can access them on their desktops, or on the go on their phones or tablets. They are all available free of charge. If you think they would be useful for your students, simply post them the links below.
IELTS blog blog.ieltspractice.com
IELTS Facebook page www.facebook.com/PractiseforIELTS/