How do we know that test items in the Dynamic Placement Test really reflect the descriptors in the CEFR? In this post, we will look at both theory and implementation.
First, Sean McDonald gives a brief overview of the CEFR and talks about how the team created test items based on 'can do' statements. In this clip, taken from a webinar delivered in Taiwan in March 2021, he discusses items for vocabulary and listening.
But do these items really reflect the 'can do' statements? After all, there is a subjective element in the work of even the most experienced item writers. This is resolved by a second stage in the development process: standard setting. The detailed report below records the entire standard setting procedure, and how it was carried out at a gathering of 22 language teaching professionals from around the world in May 2019. Click on the image below to read the report.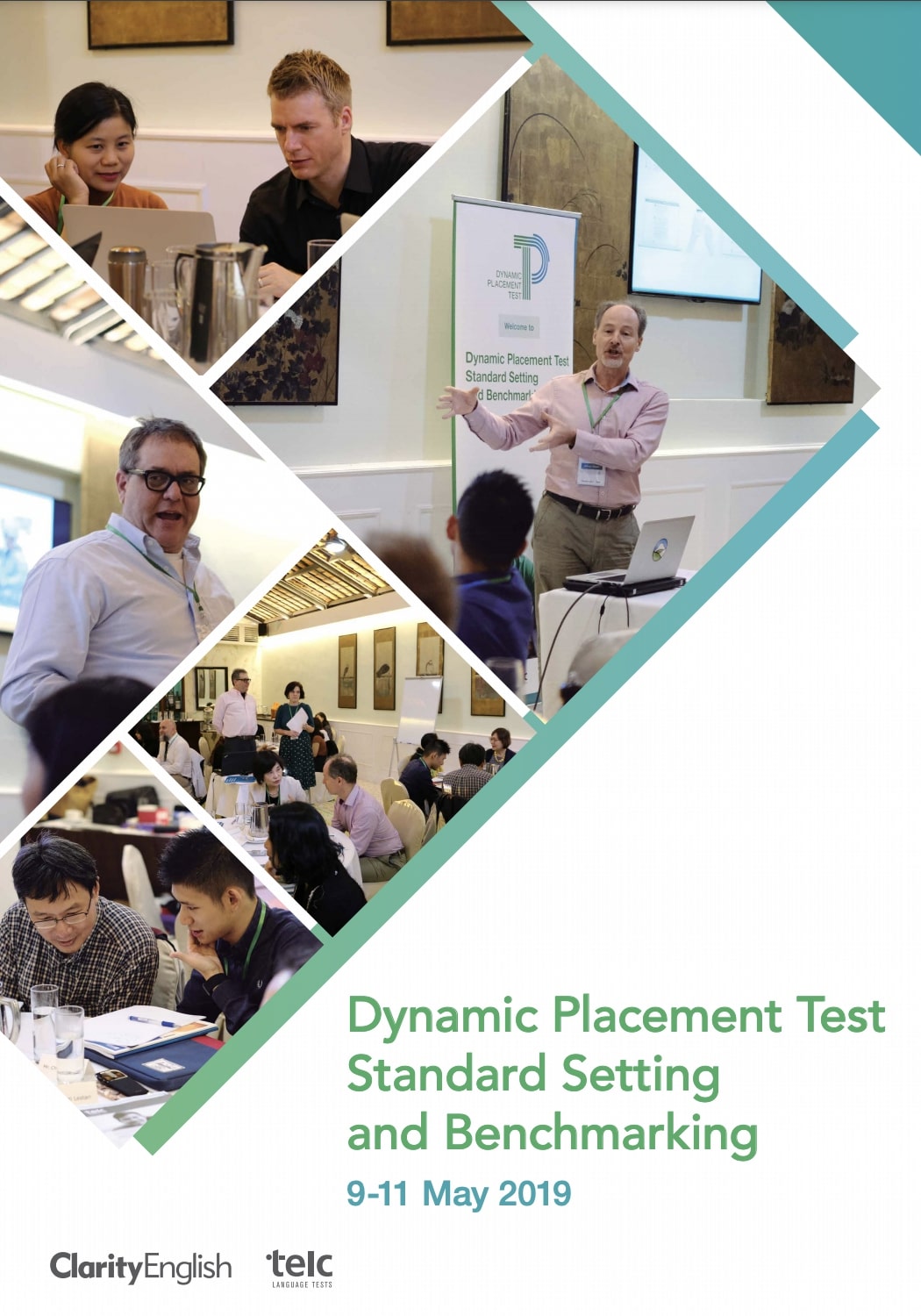 There are further stages to control the quality of items and test output, including editorial control and regular statistical item analysis on tests taken by thousands of test takers. These will be the topic of a future post.
---
Further reading